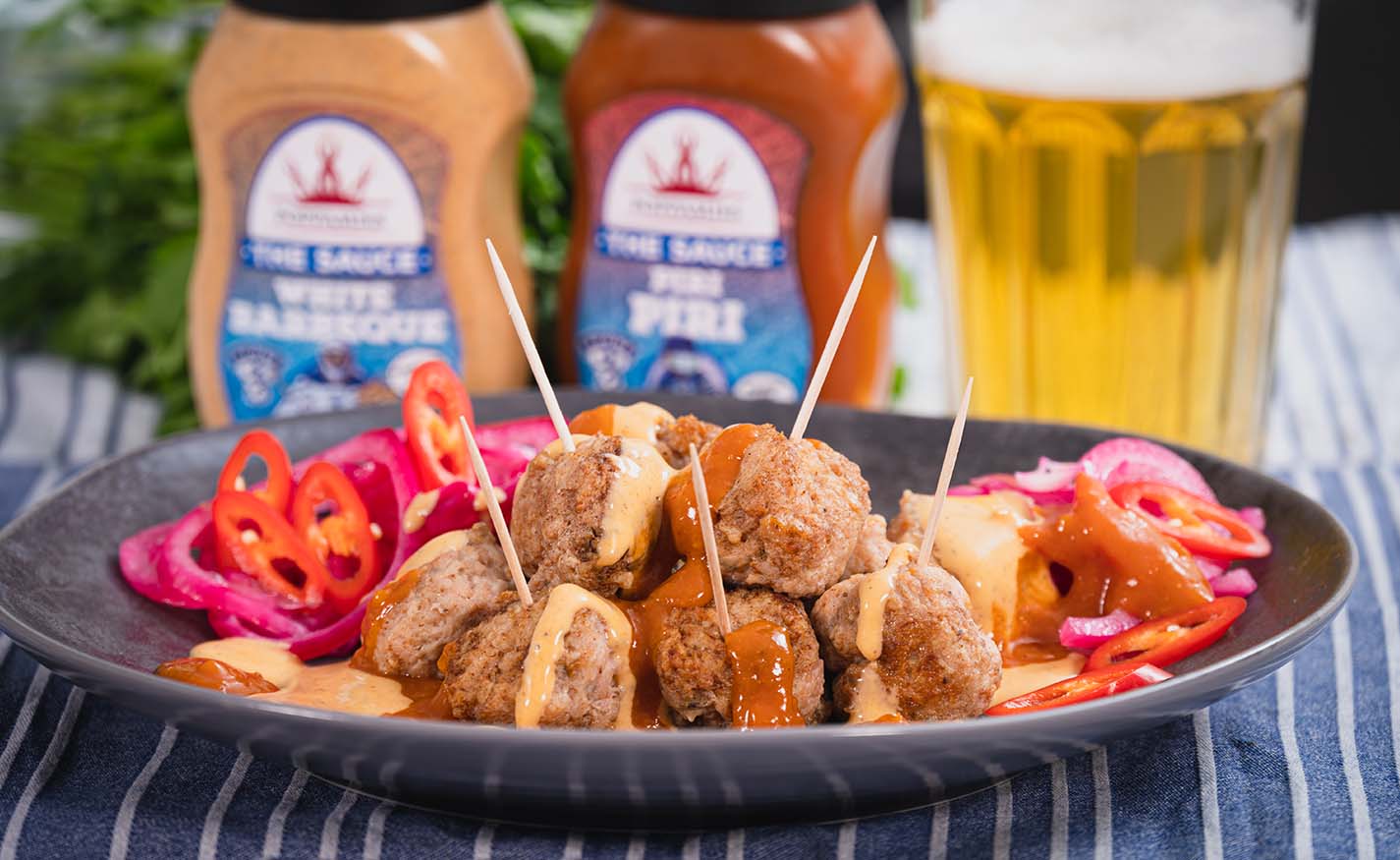 Älyttömän helppoja valmistaa, äärimmäisen herkullisia syödä ja vieläpä täydellistä dippailtavaa – sitä kaikkea ovat nämä Popppamiehen Louisiana Cajun rubilla maustetut kanapullat! Paista pyörykät katsomoon ja dippaile The Sauce -kastikkeilla!
Sekoita jauhelihan sekaan Poppamies Louisiana Cajun rubmauste. Paista pieni koepyörykkä ja mausta halutessasi lisää rubilla tai suolalla.
Pyörittele taikinasta pieniä tasakokoisia pyöryköitä, ja paista ne pannulla öljyssä ja voissa kypsiksi ja kauniin ruskeiksi.
Aseta tarjolle haluamiesi lisukkeiden kera. Töki pyöryköihin cocktailtikut dippailun helpottamiseksi. Käytä dippeinä Poppamiehen uusia The Sauce -kastikkeita!