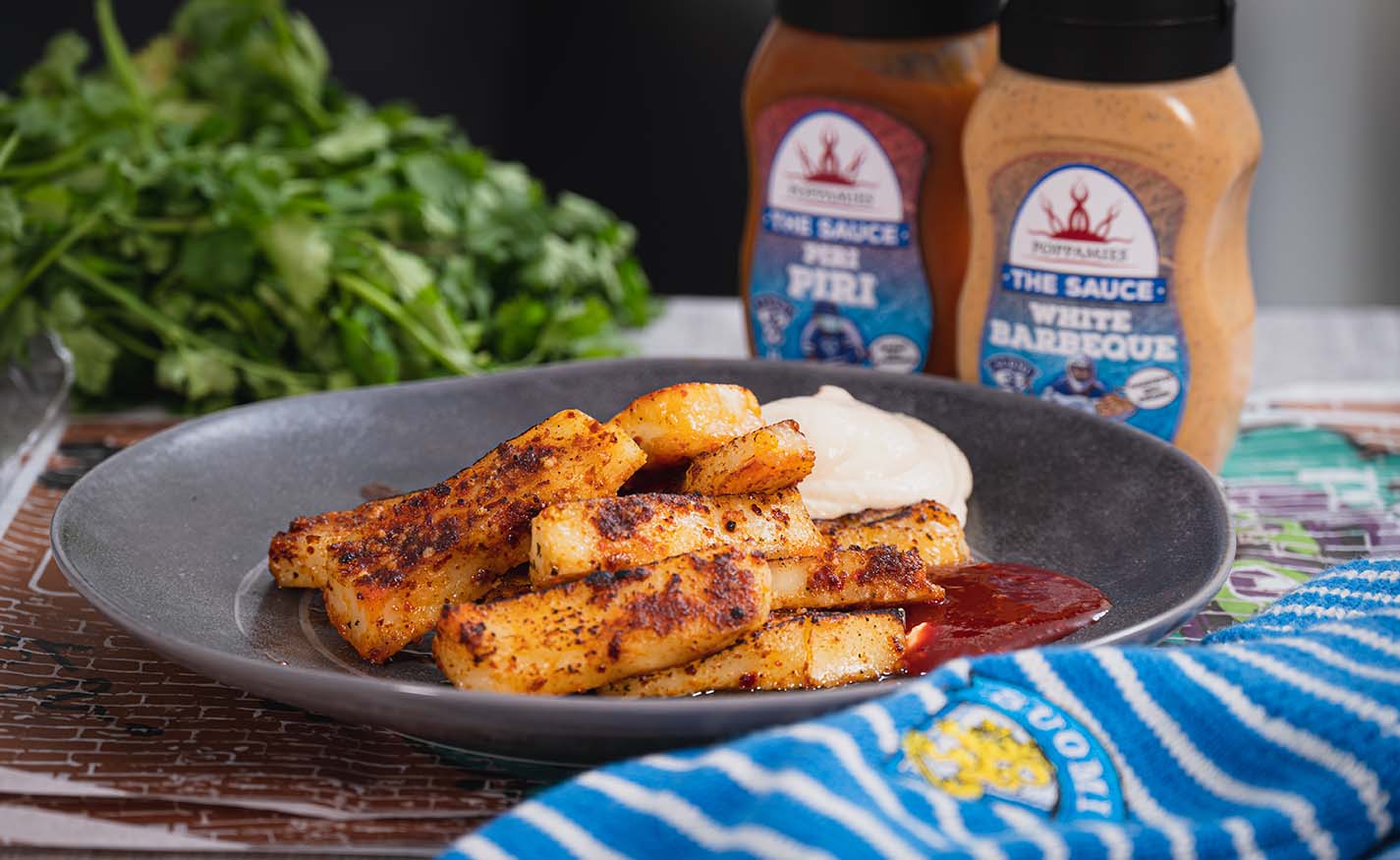 Halloumijuusto paistuu herkullisen rapeaksi airfyerissa, pannulla paistaen tai sitten uunissa grillivastuksen alla. Valitse tähtikentälliseen mukaan Poppamies The Sauce -kastike ja vetäise halloumit ääntä kohden ja maalijuhlat kattoon!
Leikkaa halloumijuustot ensin halki kahteen tai kolmeen osaan, ja sen jälkeen jommin kummin päin keskenään yhtä paksuiksi ranskalaisiksi. Pyörittele ne ensin öljyssä, ja sen jälkeen Poppamies Sriracha rubissa, niin, että pintaan jää mausteseosta mahdollisimman runsaasti.
Paista halloumiranut 180-asteisessa airfyerissa kymmenen minuuttia. Käännä ranut ympäri paiston puolivälissä, jotta saat mahdollisimman tasaisen rapeuden.
Jos käytät uunia, 225 astetta ja kiertolima sekä grillivastus on hyvä asetus.
Tarjoile halloumiranut heti paiston jälkeen kuumina, ja dippaile vaikka Poppamies The Sauce – kastikkeilla!